Training for Walking The Nile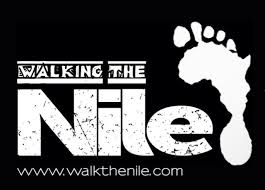 In a couple of weeks, I'll be joining Levison Wood on his Walking The Nile expedition . He's aiming to become the first person to walk it's entire length.  He's walking over 4000 miles, and it will take him 12 months.  I'm only walking for two weeks, but doing 20 miles a day.
Naturally, I need to prepare for this, somewhat.  Given the limited surroundings, I'm walking everywhere I can in London.  Not only to prepare my body, but to break in my new Altberg desert boots.  Have a look!
[youtube=http://www.youtube.com/watch?v=A6QXJXdx2zA&w=420&h=315]